About Us
At Wyton on the Hill, our nursery is staffed by an a highly experienced team.
Our nursery class has its own separate area within the school and a purpose built outdoor area providing a stimulating learning environment specially geared to the nursery age group. Whilst it is self-contained, the children are still included in most of the activities within the main school such as assemblies, special performances, sessions with the reception children and snacks in the hall helping them with their transition to infant school.
Young children learn best when they are actively involved in an integrated curriculum, of which carefully structured play is an important part. The children in our nursery start with the Early Years Foundation Stage curriculum, with the prime areas of learning being:
Personal, Social and Emotional Development

Communication and Language

Physical Development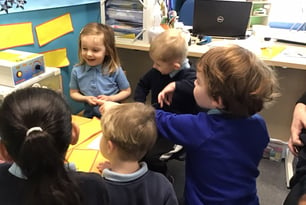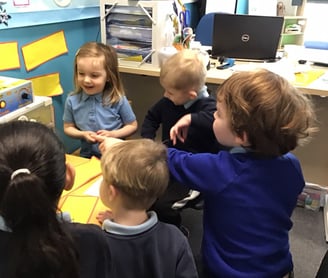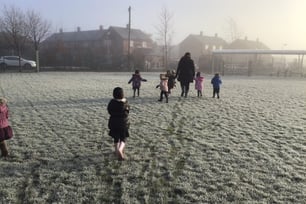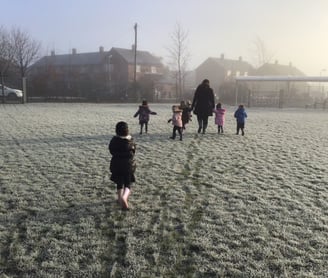 Applying for a Place
Children can start in our nursery from the beginning of the term after they turn 3. Every child has a universal entitlement of 15 hours a week of government funded early education, over 38 weeks of the year (term time). In addition parents may be entitled and wish to take up the Extended Entitlement of 30 hours a week.
If you wish to apply for a place for your child we will need you to complete the Admission Form and the Parents Carer Declaration and return both to school. Offers of Nursery places are sent directly from the school before your child is due to start. Once you have confirmed in writing that you accept the place, you will be contacted by the school giving your child's starting date and an offer of a taster session. You and your child will then have the opportunity to visit the Nursery prior to starting.
If you would like to come and visit our nursery please telephone the school office on 01480 572995 or email and we will arrange a convenient time for you to come and look around.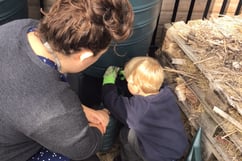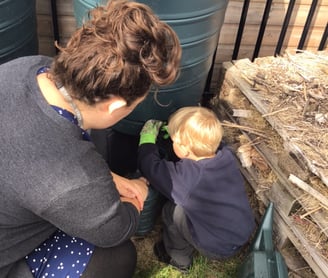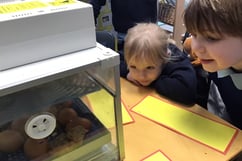 Timings
Our nursery sessions run every morning from 8:45am to 11:45pm and afternoon sessions from 12.15pm to 3.15pm. Children may also attend our lunch club which runs from 11.45am to 12.15pm and is open to all children. Wraparound care is also available for our nursery children with Breakfast Club starting at 8am for this age group.