Wyton on the Hill Primary prides itself on being a caring, supportive and friendly school, where relationships are valued. We welcome all individuals who come into the school and contribute to its life. A strong commitment to inclusion, a passion for learning and an unfaltering focus on raising pupil achievement are the foundations of our school ethos.
We work hard to ensure that every member of our school community is encouraged and included so that they can develop their capacity for learning and increase their practical ability, both across the curriculum and in everyday situations.Through our Personalised Learning approach and our Big Conversation and School Council systems, we encourage each and every child to be a full and active member of the school community, developing a resilient, responsible and reflective attitude towards the joys and challenges of lifelong learning.

To read the school's core aims, values and mission statement, click here.
We strongly believe that a good partnership between home and school helps build children's confidence and aids their development at school. Members of staff are always available to listen or offer advice. Our team of Learning Mentors work full-time to ensure that our school is successful in delivering the right kind of pastoral and academic support for our children and their families.

Our school is not without its challenges – the community we serve is particularly mobile and it is not uncommon for our pupil turnover to reach 30-40% within the school year! However, our staff is very stable, with the majority of teachers and support staff staying with the school for many years, only moving because of family postings or promotion and our Transition protocols are constantly being reviewed and refined to ensure that the impact of pupil mobility does not affect our children adversely.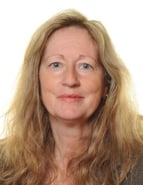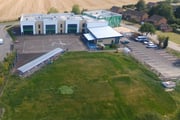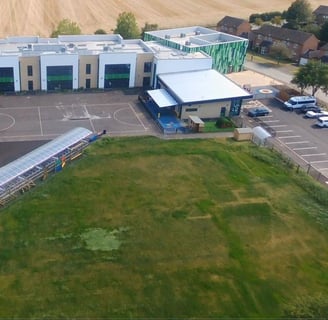 About Our Facilities
Our premises form the heart of the community of Wyton on the Hill, just between Huntingdon and St Ives and are frequently used by local community groups, including Beavers, Scouts, the Parish Council and fitness classes.
The new school building was completed in Februaury 2019 and contains 11 spacious classrooms and work areas and a purpose-build pre-school. We have a large hall, which is used for daily assemblies, P.E., drama, music and school lunches and a smaller studio hall which is used by our Breakfast and After School Clubs. All classrooms are furnished with interactive whiteboards, which can be used in conjunction with our suite of iPads, laptops and Chromebooks.
The school grounds include a large playground and a field which contains a trim trail and den building facilities. The Reception children have access to a secure outdoor space designed by the staff and the nursery children also have their own dedicated area. Both areas are designed to facilitate freeflow between the indoor and outdoor learning areas.
If there is anything you would like to ask about, or if you would like to arrange an informal visit to the school, please don't hesitate to contact us.